10 Sep

Accompany CEO Amy Chang Featured in Fortune's Most Powerful Women Issue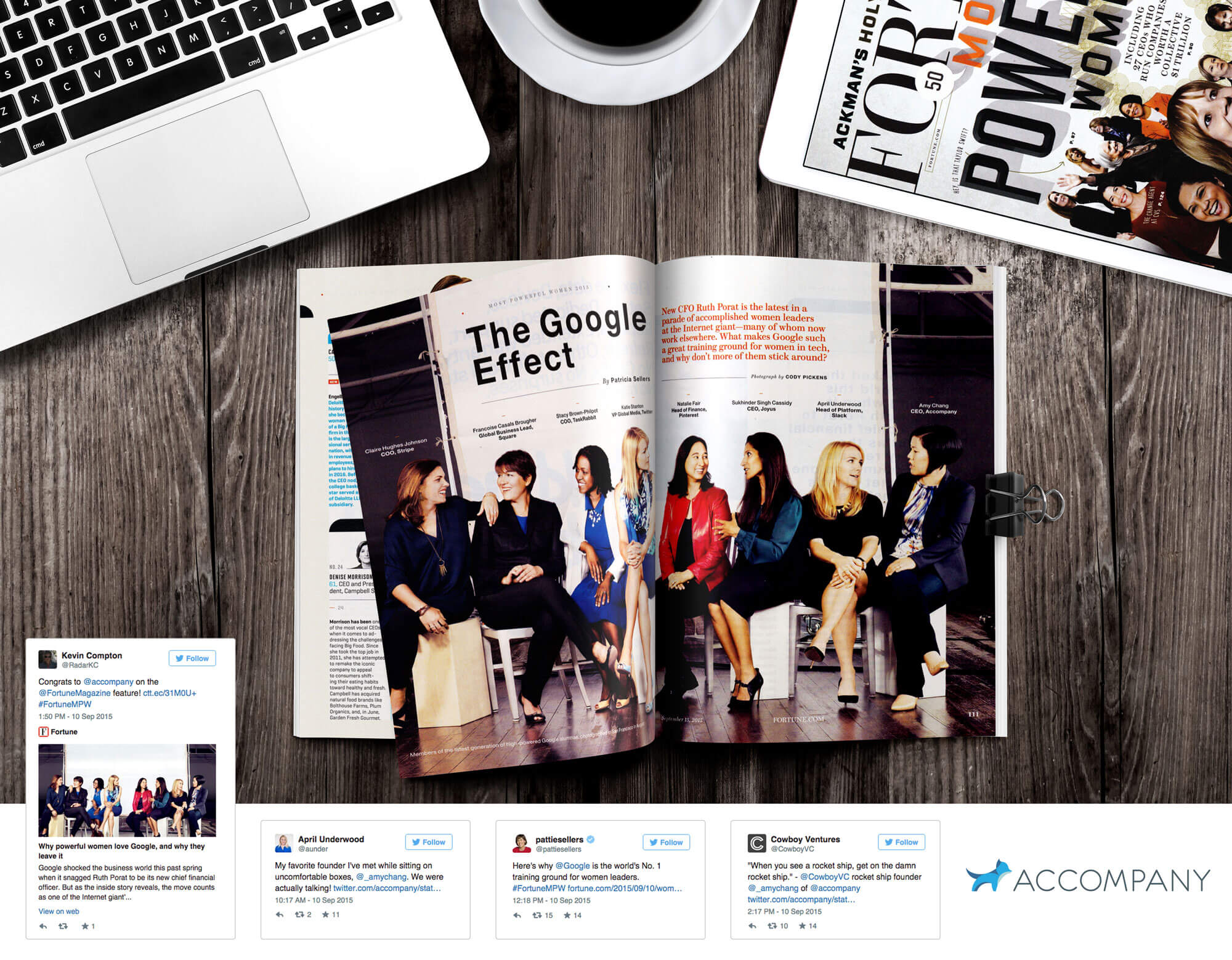 Accompany CEO, Amy Chang, is featured in the Fortune's Most Powerful Women issue out this month.
Amy Chang, who spent eight years at the company and built a 300-person Google Analytics team, left in 2012 to "create something from scratch," as she says. Chang started Accompany, which makes a "relationship management" app to help organize your contacts, with two co-founders… Ryan McDonough, a finance expert, and Matthias Ruhl, a former senior research scientist at Google. Chang is Accompany's CEO, overseeing 30 employees and $20.6 million in funding…
Head over to Fortune to read the article.