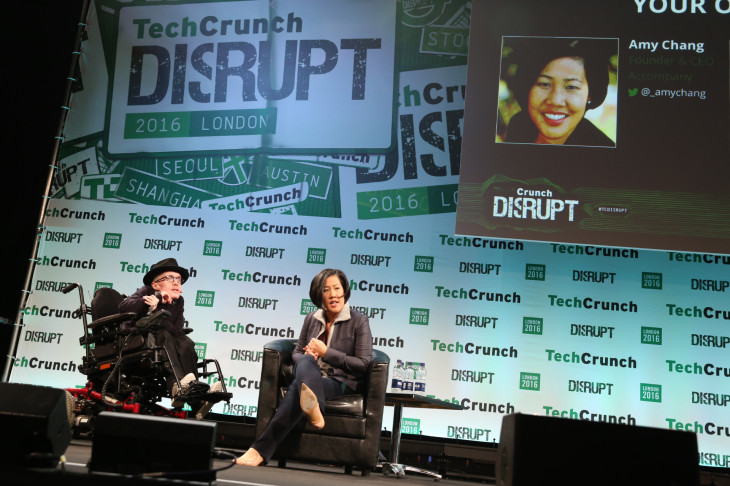 05 Dec

Accompany Raises $20 Million in Funding Led by Ignition Partners

December 05, 2016 10:20 AM Eastern Standard Time
LOS ALTOS, Calif.–(BUSINESS WIRE)–Accompany, the intelligent virtual chief of staff app, today announced that it has raised $20 million in funding. Led by Ignition Partners with participation from CRV, this latest round brings Accompany's total funding to date to $40.6 million. Accompany, which launched in beta in August, will use the investment for the continued development of its data platform and to expand its teams in Los Altos, California, and Portland, Oregon.

"Since launch, we've been focused on the data platform and making sure our beta users have the best possible experience," said Amy Chang, CEO at Accompany. "As we scale and expand, so too must the team, so we're really excited about the prospect of more talented people joining Accompany."

Available on iOS, web, and as a Gmail extension, Accompany benefits professionals of every level by acting as a chief of staff, curating and intelligently managing their network and relationships. Accompany integrates with the user's email, contacts, calendars, and social and professional feeds, and scours millions of publicly available sources to provide detailed briefings on meeting participants, real-time news alerts about contacts and companies, and comprehensive company profiles.

"Amy and her team are building a service that delivers to me a cheat sheet for my daily work life," said Nick Sturiale, Managing Partner at Ignition Partners. "Accompany makes me smarter and saves me from countless brain freeze moments, which is simply awesome!"

Accompany's founding team includes Chang, who led Google Analytics to achieve coverage on 70 percent of the entire web and serves on the boards of Cisco and Splunk; CTO Matthias Ruhl, an MIT CS PhD and large-scale systems design expert who helped push the Google Analytics backend beyond 900,000 requests per second; and CFO Ryan McDonough, who served as Marc Andreessen's CFO at Ning and played an instrumental role in the company's sale.

"The first time I used Accompany I was so energized," said Hilarie Koplow McAdams, President at New Relic. "I thought, 'Where have you been all my life?' If I couldn't use Accompany tomorrow I would be so upset. It's my go-to application with my first cup of coffee."

Accompany is hiring!
About Accompany
Accompany (accompany.com) is a relationship intelligence platform for professionals. With the Accompany mobile app, web-based product, and Gmail extension, professionals enjoy everything they need to know about everyone who is important to them, anytime they need it. Founded in 2013, Accompany is headquartered in Los Altos, California and backed by Charles River Ventures (CRV), Cowboy Ventures, ICONIQ Capital, and Ignition Partners.